What to look for while buying a laser marking machine
Saipan Patel
Laser marking is a process for labelling different kinds of objects utilising a laser. The fundamental of laser marking is that a laser beam alters the optical appearance of a surface that it hits. Buying a laser engraving machine is a crucial decision for businesses and individuals. This advanced piece of technology makes use of high-powered lasers to engrave designs over various surfaces. 
Given the numerous types of lasers and materials involved, selecting the best laser for a marking application can be difficult. To make an optimal choice, an individual must be conscious of the characteristics of the laser marking and the properties of the materials included. Given below are some of the factors necessary to consider before opting for a laser marking machine.
Materials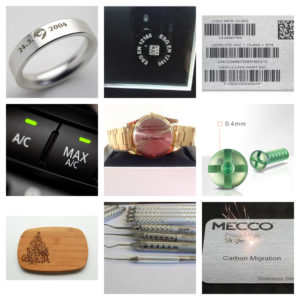 Each machine is composed to work optimally with a particular type of material. The decision to buy a laser engraving machine should be led by the requirements a corporation has from it. Firstly, ascertain what is needed to fulfil by utilising the device. Secondly, determine which type of material is necessary to perform the engraving on.
Budget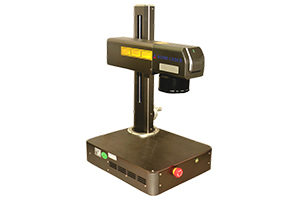 The amount of money set aside for the purpose decides the kind of machine you get. Whereas the cost does not necessarily dictate the quality, it is imperative to be careful while making a purchase. One must be prepared to spend a significant amount if contemplating about buying a machine that cuts through varying types of materials at high precision. A more affordable option may be available but might have downsides like consuming a lot of power and energy. This decision could turn expensive in the long run. All these factors are required to be considered while fixing a budget.
Maintenance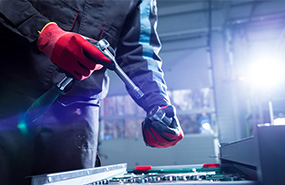 Maintenance is an added significant element to be considered while buying a laser engraving machine. It's imperative to find out how frequently maintenance is required for the device and whether it can be done in-house or necessitates to be done by a contracted professional. If it is complicated to maintain, the business might need to hire a technician to perform the task of maintenance, which can result in additional cost. It's always best to pick a distributor or manufacturer that can guarantee support for your machine, either to resolve incidents or for training. The device will be working every day, so it's necessary to choose the one with the highest quality to fulfil your requirements.
Engraving speed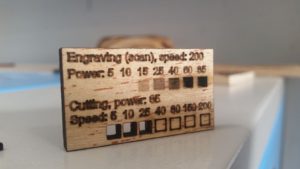 Image Credit: Instructables Workshop
The engraving speed is comparative to the power of the optical fiber power source, the more power, the more engraving speed. This statement means that a 10W optical fiber with 4000 mm per second engraving can only achieve that speed using maximum engraving power, providing a poor engraving result. Therefore, if a 30W laser is applied, it can engrave with a depth of 0.3mm at speeds greater than 4000 Millimeters per second with a satisfactory engraving result. If one's looking to engrave with high speeds in a production line, it is more beneficial to consider buying a fiber optic laser at least 30W onwards.
Work Area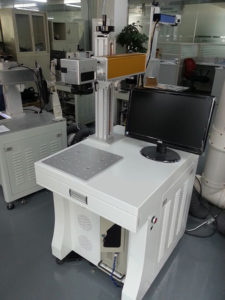 Image Credit: Fiber Laser Systems
Another essential feature to reflect is the work area. This factor depends on the maximum size of the piece to be worked; either to cut large pieces or for production of many pieces concurrently. It is essential to consider if the machine has an automatic change, which can streamline the finishing order of the project, improving the time of production.
We at Asian Laser excel in manufacturing laser marking products with superior quality materials. To learn more about our products and services, visit us at https://www.asianlaser.in/.