Perfectly designed for your needs!
From Ideation To Production
Introducing a new product or technology is a very fulfilling yet a laborious route to go down without knowledge. It is a unique and gratifying experience to begin a new major element of an already stabilized product and to bring it from the blackboard until it ultimately goes to production.
Before "Asian Laser" came into existence, our founders were developing vigorous laser products, which demonstrated concepts and technology features. Not just this, they have also been fixing flaws and computed features to production systems. However, they never got the opportunity to go all the way from the idea to the utilization.
In fact, in many circumstances, the bridge between these two stages is never meant to be crossed by the same team. But we made it possible by getting something from inception to production, which is hugely rewarding and satisfying. At times, the process itself can be quite severe and frustrating. Nevertheless, the obstacles we endured taught us effective lessons and led us to establish "Asian Laser" to showcase our talents by fulfilling your requirements.
To set-up a succeeding business in Laser industry, we took a pledge to deliver high-quality product/service. Neve compromising on quality is what we want maintain that makes us pioneer and unique in the market.
Asian Laser strongly believes in growing with technology. Our idea is to build a laser product that meets all your requirements.
We aim to deliver customers with the most compelling laser products and to create a world-class laser solution.
The strategy is "Not to be a follower but to be a trendsetter" and come up with new technology as a solution for your raising desires.
Successful businesses are based on both goals and objectives. Our goal is not only to deliver a high-quality Laser product but to present you with a solution that cannot be replicated.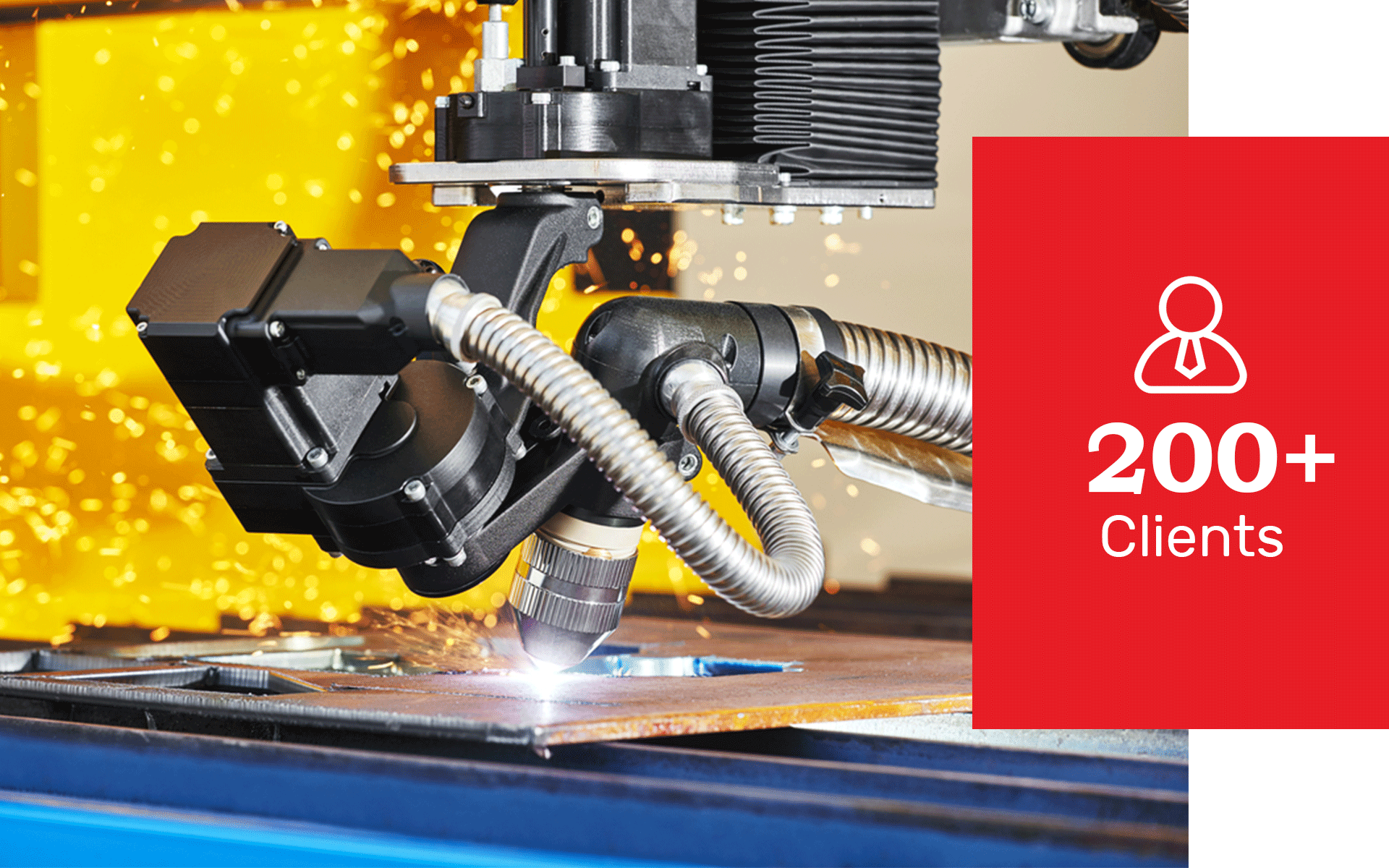 With 30 years of experience, Asian Laser is a comprehensive laser marking, engraving, and laser welding machine provider in India. Depending on the rich expertise of laser key technology, researching and inventing more than 30 years, Asian Laser has produced a series of laser technology.
We are involved in the installation, training, repair, and preventive maintenance of laser machines used in various industries. We are the leading medicine, engineering, solar energy, and jewelry laser welding machine suppliers in India. Our services reach all over India, Sri Lanka, and Saudi Arabia. Currently, we operate out of our three offices in Mumbai.
As a pioneer and a leading laser cutting, engraving, and laser marking machine integrators in India, our professionals are enlightened by the machines that we handle. We deliver quick and instant service to our clients and meet their requirements.
At Asian Laser, we cover the full dynamism series of laser marking and engraving, laser welding machine, laser texturing machine, laser heat treatment systems, laser drilling machines, laser devices, all kinds of support materials, laser processing, and plasma machining tools.
Quality
As being a synonym of Quality, Asian Laser believes in delivering quality products only.
Industry Professionals
We are ISO 9001:2015 certified company. Being a pioneer in the Laser industry, our professionals are highly trained to resolve all your queries.
Affordability
At Asian Laser, we offer reasonable and competitive rates compared to the market.
Immediate Service
Our prompt and instant 24×7 service drives us to be the leader in the Laser industry.
It's said that working with a passionate and dedicated team can make the organization's dream come true. But if you got a team of founders, that's professionals in the same industry can be like "Cherry on the Cake." At Asian Laser, we have a team of professionals who train and resolve the problems with an accurate solution. Our team is working together for the past 30 years and we also call them as the pillars of Asian Laser.