2 leading laser cutting and engraving machines for your business
Saipan Patel
While buying a laser cutting and engraving machine, it's necessary to understand your industry, applications, and materials so you can pick the best laser machine for your needs. While there are many laser engraving machine integrators in India who provide various machines that'll work regardless as per your material demands.
Precise cutting, efficiency, and precision; that's what you get with laser engraving and cutting machines.
Let's have a look at 2 leading laser engravers and cutters for your business: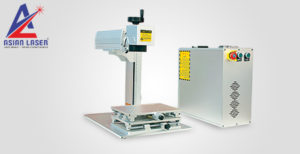 Our engraving solutions are the most advanced laser engravers for the metal in the market, which is available at an affordable price. It is ideal for engraving on plastic, wood, acrylic, anodized metals, leather, glass, paper, cardboard, and more. This Laser engraving machine operates on low running costs and allows immediate on-site work on tasks, no more outsourcing projects.
Features
Reliable
Electric Energy Saving
Easy Operation
Decrease material loss
24 hrs of continuous work.
Application
The Laser Engraving Machine has been specially developed to serve the requirements:
Automotive
Solar
Electronics
Healthcare
Hardware
Watches
Stainless steel
Denture/Dentistry
Die mould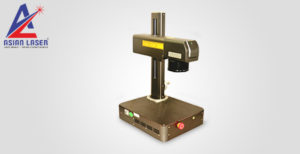 Sometimes, all you demand a fast working machine with the expertise to produce results quickly. This Laser Engraving Machine is excellent for small-scale artisans looking to design great pieces of artwork on wallets, plastics, bamboo, wood, and acrylic. Though it doesn't work on metal or glass, it is suitable for anything else that can be engraved. So, the next time you need to customize a mobile phone case, you should use this is the tool.
The laser engraving machine is designed for the artists looking to hone their skills and become specialists.
Pros:
A fast-working machine
Compact
Suitable for desktop use
Cons:
Not ideal for industrial-scale printing
Engraves only a small variety of materials
Has a smaller printing area
Laser Engraving Cutting Machine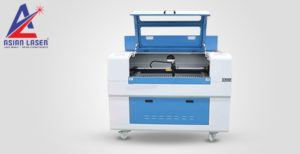 In addition to substances such as wood, cardboard, leather, and plastic, this laser cutting machine is also equipped to etch ceramics, mylar, marble, and crystal. So, if you want a tool to print beautiful designs and words on your coffee mugs, this is it.
It has one of the most important work areas of 12 by 20 inches, which means you can even cut the most massive objects. It comes with an exclusive install software, which you can install on any Windows computer. Besides, it can work with a wide array of design software, which includes AutoCAD and Corel Draw.
Pros:
Can cut a wide variety of materials
Connectivity for control via a PC
A built-in air compressor removes toxic gases
Cons:
Too heavy for dwelling or office use
Controller shuts down after two hours of constant use
Doesn't come with a standard
Mini Handheld Laser Etch Cutter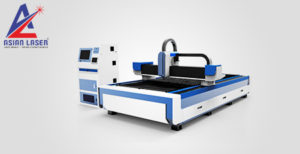 This Compact Laser Cutting Machine is a multifaceted device that can be used with plastic, rubber, leather, paper, bamboo, wood, and so on. It is the most excellent escort for any graphics designer worth the title.
According to the manufacturers, this laser cutting machine has the highest cutting quality. The laser head is not only long-lasting, but it is also stable and can work for long hours without breaking down. Besides, this laser machine comes with several safety features, which include an overheat shutdown, motion-triggered stop, and password lock. In the future or any time, if such an accident happens, these features kick in to keep you safe.
Pros:
Strong connectivity
Has diverse safety measures
The laser head is durable and long-lasting
Cons:
Not quite the industrial engraver
Works with a small variety of materials
Doesn't have a built-in air compressor
To know more about Laser machines, visit: https://www.asianlaser.in/